Dr. Gabriela Binder is a child and adolescent psychiatrist.
Working since 1990 in community mental health.
Highly experienced in diagnosis and treatment of children and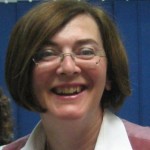 adolescents with emotional, behavioral and psychiatric disorders. Led integrative team of mental health professional working in collaboration with the educational and welfare services in the community. Managed a Ministry of Health child and adolescent clinic for more than 15 years.
Currently directing private clinics around the central region of Israel.
Contact:
Tel: 054-5463207
Email: gabi1919@gmail.com