How many Pharmacists do you need as a Marketing Authorization Holder (MAH) and Importer of drugs?? 
The Israeli legislation has a veriety of legal settings requiring  legally pharmacists in various positions:
Appointed Pharmacist, QP Pharmacovigilance, Responsible Pharmacist for Batch Release (QP) and more…
As a Marketing Authorization holder, the company is legally required to have an Appointed Pharmacist and a Qualified Person Pharmacovigilance (QPPV). The legal term in legislation is Responsible Pharmacist for Drug Surveillance.
The SOPs require an escorting physician to support the QP-PV.
These are different roles, which require approval of nomination from the Ministry of Health – MoH.
As an importer, the importing company needs to obtain an MIA – Manufacturer/  Importer Authorization from the MoH in order to release drugs for marketing to the market.
In this authorization (MIA), the Responsible Pharmacist in charge of Batch Release, commonly referred to as QP – Qualified Person is indicated.
QP is the term commonly used for this function in the EU. It is also indicated in MoH circulars and presentations, but is not how it is phrased in legislation.
We  detiled the various pharmacist functions  roles & responsibilities in the chart below: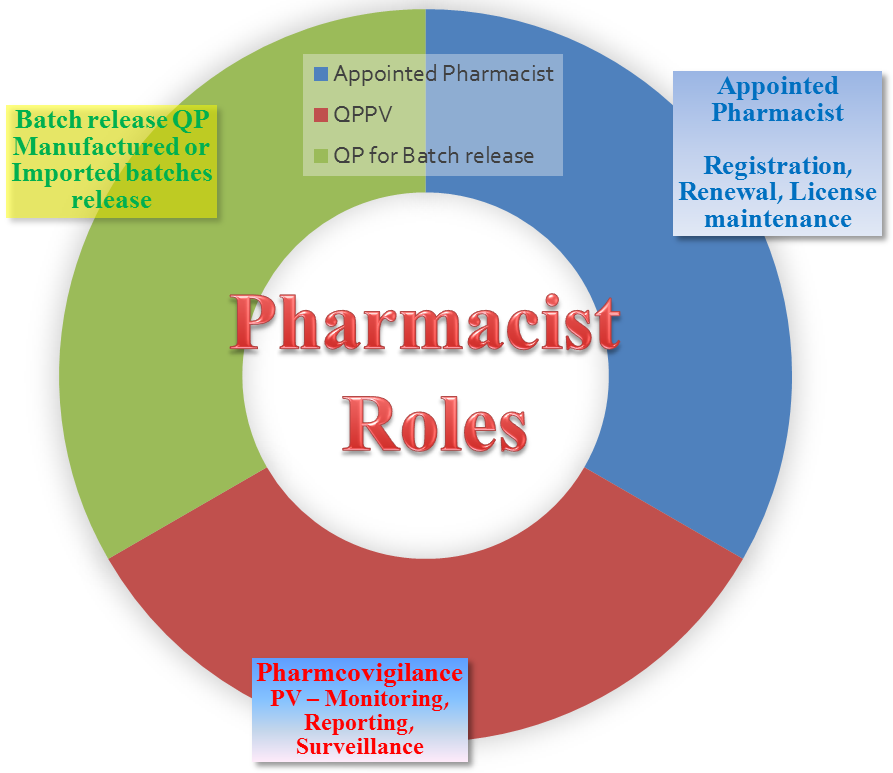 What other Pharmacist roles exist in the market?
In a Pharmaceutical wholesaler warehouse there is a mandatory requirement for a Responsible Pharmacist – MoH SOP 139.
Responsible Pharmacist is also the legal term for the pharmacist responsible for a regular retailer pharmacy – MoH SOP 16 describes roles and responsibilities. In a retailer pharmacy, the approval for responsible pharmacist is managed via the District Pharmacist of MoH.
Another Responsible Pharmacist is the one of a drug manufacturing site. He overseas and has full responsibility to the manufacturing and batch release.
So same terminology covers various Pharmacist functions in the market.
We, at Mind Pharma Europe provide  qualified pharmacists for all these roles.
Our team includes experienced  pharmacists and physician for these official mandatory roles.
Our support extends beyond registration !
Need more information? Need to process a new drug/ medical devcice application?
Contact us here.
We also support establishing quality assurance system management, writing SOPs, audits, mock audits, quality and technical agreements.